Overview
An introduction to Invertebrates:
https://australianmuseum.net.au/learn/teachers/learning/what-are-invertebrates/
Since Canberra Nature Map is away from the ocean, it will not need to include marine invertebrates.
The following reference gives a number of local invertebrates, especially relevant are the sections on Worms and Molluscs:
https://en.wikipedia.org/wiki/Fauna_of_the_Australian_Capital_Territory
Following is a list of the moderators for Other Invertebrates with their usernames and area of expertise:
Trevor Preston (tpreston) - all of Other Invertebrates
Michael Shea (Michael123) - Snails & Slugs
Leigh Winsor (turb) - Flatworms, Leeches & Proboscis Worms
3 species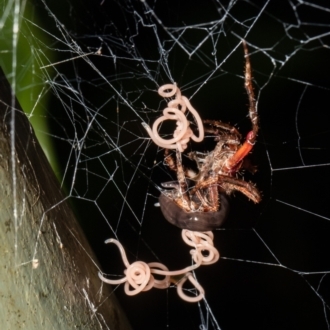 Conservation Level
Invasiveness
Noxious or High Risk Weed or Pest (change?)
Other Invertebrates
Want to become a moderator for Other Invertebrates?
Apply now
Follow Other Invertebrates
Receive alerts when new sightings are reported
Subscribe
Share field guide
Share link to Other Invertebrates field guide