Overview
This category covers Other worms, such as the following:
Roundworms (phylum Nematoda):https://en.wikipedia.org/wiki/Nematode
Ribbonworms (phylum Nemertea). Most Ribbonworms are marine animals and may not be reported here.
Also any other worms may be included here.
2 species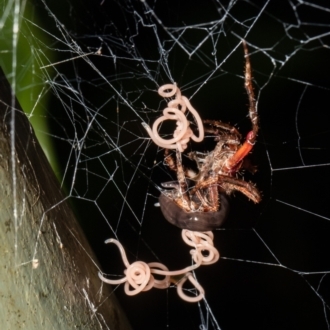 Conservation Level
Invasiveness
Want to become a moderator for Other worms?
Apply now
Machine learning
Machine learning is not enabled.
Follow Other worms
Receive alerts of new sightings
Subscribe
Share field guide
Share link to Other worms field guide